---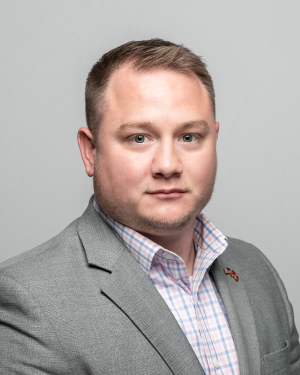 Andrew Lee has over 14+ years of experience supporting the United States Marine Corps and the Intelligence Community. Drew has an MBA, a bachelor's degree in Information Assurance and Security, a Project Management Professional (PMP), and a wealth of technical certifications (CISSP, CEH, CCNP SEC, CCNP R&S, JNCIA-ENT, Scrum Master, ITIL Foundation, Security+, Network+). Drew's most notable roles are Cyber Security Manager, Network Engineer, Network Security Engineer, and Cyber Integrator. In these roles, Drew has demonstrated his ability to maintain operations, complete projects on time and on budget, and was able to lead others to successful completion of their assigned duties. As Abile's Vice President, Drew is responsible for managing the National Geospatial-Intelligence Agency (NGA) account that includes four different contracts and over half of Abile's total employees.
Drew notes, "That one thing I missed when getting out of the Marine Corps was the brotherhood. Once I began working at Abile, I really felt at home with family, and that feeling returned! I am thrilled to see that as we are growing, we are keeping that same small business feel and making sure we are taking everyone's needs into account."
In his free time, Drew loves to go boating, fishing, work on personal IT projects, and spend time with his wife and two sons. Drew was born and raised just outside of St. Louis, MO and joined the Marine Corps when he was 18 years old. He married his wife and moved to 29 Palms, CA. After 4 years there and completing a deployment to Afghanistan, he moved to Camp Lejeune, NC. After 5 years there and completing a deployment with the Marine Expeditionary Unit (MEU), Drew and his family decided to separate from active duty and moved back to O'Fallon, MO.