---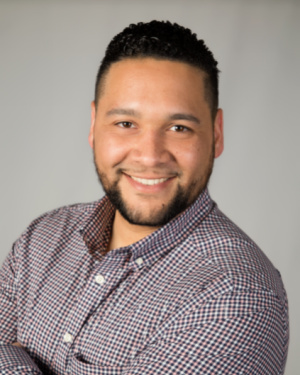 Azriel Ortiz-Camacho delivers over 18 years of diversified and extensive IT background supporting Department of Defense (DoD) and Intelligence Community (IC) customers. Azriel is a seasoned AV Engineer with expertise in AV/VTC Systems solutions designs and implementation, providing technical support on both a pre- and post-sales basis. He delivers expertise with Cisco Collaboration Endpoints; AMX, Creston, and Extron control systems. Azriel has experience with deployment of the Cisco Meeting Server, Cisco Meeting Management, and VQ Conference Manager. Azriel earned a bachelor's degree in Information Systems with concentration in Project Management from Strayer University. He possesses a Security + and ITIL Foundations certifications and is Certified Technology Specialist (CTS) trained with AVIXA/InfoComm International. As Abile's AV Program Director, Azriel provides strategic and tactical direction for our AV engineering, operations, and maintenance support service offering. In addition, Azriel supports our DISA contract as a Senior Systems Engineer supporting the Video Teleconferencing infrastructure and new baseline systems evaluations.
Azriel notes, "I like working for Abile because it's honestly the best place anyone would want to work. I feel like this company communicates very well with employees and shows honest appreciation for everyone in this company. There are too many positive things to say about Abile Group!"
Azriel is a proud husband, father to three, and U.S. Army Veteran (he served for 8.5 years). He is a car and motorcycle enthusiast – loves anything with an engine and wheels! Azriel enjoys traveling and exploring new places. Azriel enjoys spending the summertime with his family at the river or at the beach and riding his motorcycle.